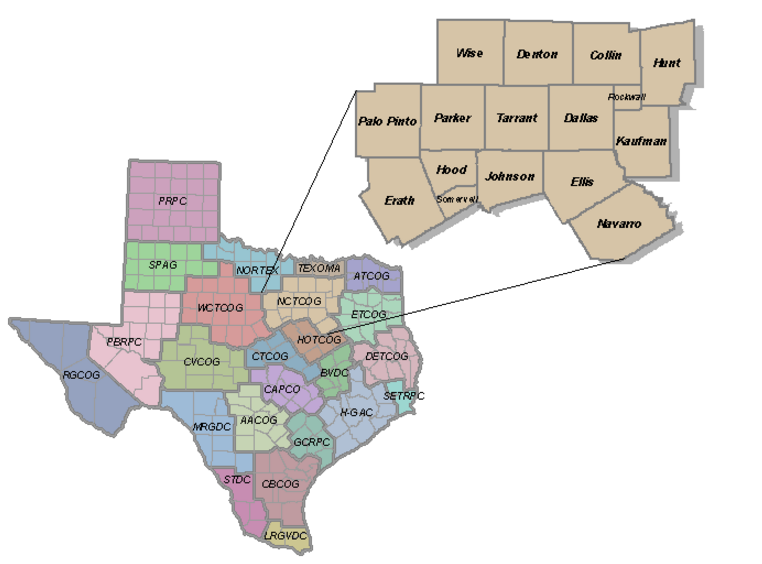 To increase deployment of solar across Texas, the NCTCOG has worked to compile key resources for Texans interested in learning more about going solar, and developed Texas-specific resources on best management practices for local governments. This work, including this website, has been developed in part through support from the Texas State Energy Conservation Office (SECO) and U.S. Department of Energy's Solar Ready II program. NCTCOG also appreciates the valuable insight and support provided by the North Texas Renewable Energy Group, Plano Solar Advocates, National Association of Regional Councils and several local utilities and installers.
Primary Deliverables
Benefits and Costs of Model Solar Applications for Local Governments (report, financial pro forma templates, and fact sheets)
Educational Videos - Texas State of Solar, Texas Electric Grid and Reliability of Solar Energy, and Opportunities for Local Governments: Solar PV
Model Ordinance Guidelines for Municipalities
Residential Solar PV Standard Plan Guideline
Sample Solar Photovoltaic (PV) System Permit Application Checklist
Sample Solar PV Expedited Permit Checklist
Texas Community Solar Guidelines for Electric Cooperatives and Municipally Owned Utilities
The North Central Texas Council of Governments (NCTCOG) is one of 24 Council of Governments across Texas whose main function is to transcend jurisdictional boundaries to promote sound development and facilitate cooperation among member governments. NCTCOG works on many quality of life issues such as transportation planning, air quality, environmental management, emergency preparedness, workforce development, and more.
Sign up to receive emails about events, trainings, and other relevant Solar information from Go Solar Texas.